Tottenham Hotspur manager target Julian Nagelsmann is thought to be 'very tempted' by the prospect of joining Spurs, according to reports.
What's the latest on Nagelsmann to Spurs?
The 35-year-old is rumoured to be high on the agenda of Spurs chairman Daniel Levy after he chose to mutually part ways with former boss Antonio Conte.
Since the latter manager's departure, things haven't exactly been going well in north London, with Tottenham's latest 6-1 hammering at the hands of Newcastle costing interim boss Cristian Stellini his job.
The Italian was handed his P45 after Tottenham were dealt a major blow in their pursuit of a top four Premier League finish – and it is now the task of Ryan Mason to see them through to the finish line.
Nagelsmann, out of work after his shock Bayern Munich dismissal last month, is a candidate to succeed Conte permanently this summer. Reports have suggested that he is warming to the idea of an approach from Spurs, something which will encourage supporters amid a turbulent time at their club.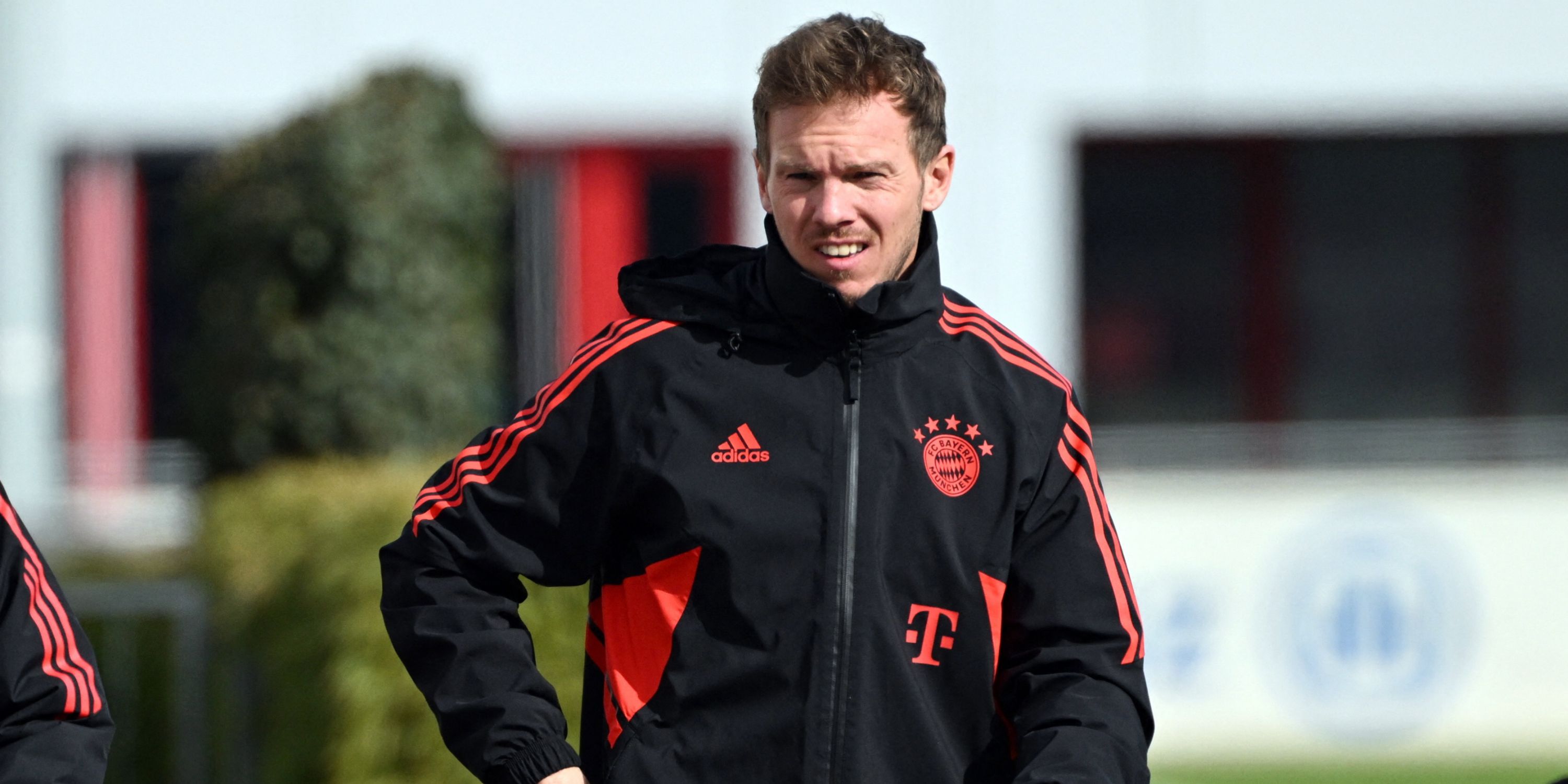 Now, according to reliable German news publication Bild, there has been a development from Nagelsmann's side. Indeed, the tactician is apparently 'very tempted' to take over at Spurs next season, with the ex-RB Leipzig boss now 'concentrating' on this option.
If Levy meets his demands, Nagelsmann could 'work on the island' for 2023/2024, coming as the Spurs chief is 'desperately looking' for a new manager.
What could Nagelsmann bring to Spurs?
The young tactician stands out as, arguably, the most exciting junior head coach in world football – having already clinched a league title and the admiration of elite bosses like Pep Guardiola.
The Man City boss, commenting on Nagelsmann all the way back in 2018 before a Champions League group stage encounter with Hoffenheim, explained:
"I'm really, really impressed [with Nagelsmann]. Taking over Hoffenheim in such a bad situation so young. He will have a lot of success in his career. He's already at a good team in a top competition. It's the first time we meet, but hopefully it won't be the last."
Former Man City defender Angelino even likened Nagelsmann to Guardiola, saying their attacking philosophies and style are 'very similar'.
This could be an enticing draw for Spurs supporters who are eager for their side to play open, expansive football – with BBC Sport writer Raj Chohan weighing in and calling Nagelsmann an 'unreal attacking coach'.

#Unreal #Attacking #Manager #Eyeing #Spurs #Move