BBC host Mark Schwarzer has noted the "very poor" play from Tomas Soucek had West Ham United's rivals "hugging and kissing" on the sidelines.
What's the latest on Tomas Soucek and West Ham?
The Hammers travelled away from home for the Saturday lunchtime event in the Premier League as they took on Crystal Palace.
A few weeks ago, this looked like it could be a vital clash in terms of the current relegation battle but with both sides picking up form, it didn't feel quite so important ahead of kick-off.
Even so, both sets of players seemed to be really up for it as five goals in the first half made for a thrilling opening 45 minutes.
Soucek actually opened the scoring but two goals in quick succession saw the Eagles fight back to lead 2-1. Just ten minutes later, the Czech midfielder was involved again – this time for all the wrong reasons.
Indeed, he dallied on the ball and was robbed by Jeffrey Schlupp, who then raced away from the £65k-per-week man and then finished coolly to make it 3-1.
This terrible bit of play from the West Ham midfielder must have left David Moyes infuriated, but it seems the Palace coaches couldn't believe their luck.
Indeed, when talking on BBC Radio 5 Live, Schwarzer noted that Roy Hodgson's assistants Ray Lewington and Dean Kiely were "jumping up and down" in delight.
He said (via BBC Sport): "Very poor from Tomas Soucek. I was watching the Crystal Palace bench after that goal. Ray Lewington was jumping up and down. He and Dean Kiely were hugging and kissing!"
Will West Ham sell Soucek?
Interestingly enough, there were reports this week about how Soucek had been due to have contract talks earlier this season but they'd been put off until the summer.
This could suggest that West Ham and Moyes aren't necessarily keen on keeping the 28-year-old around for much longer – although he has played regularly this term, with over 40 outings across all competitions.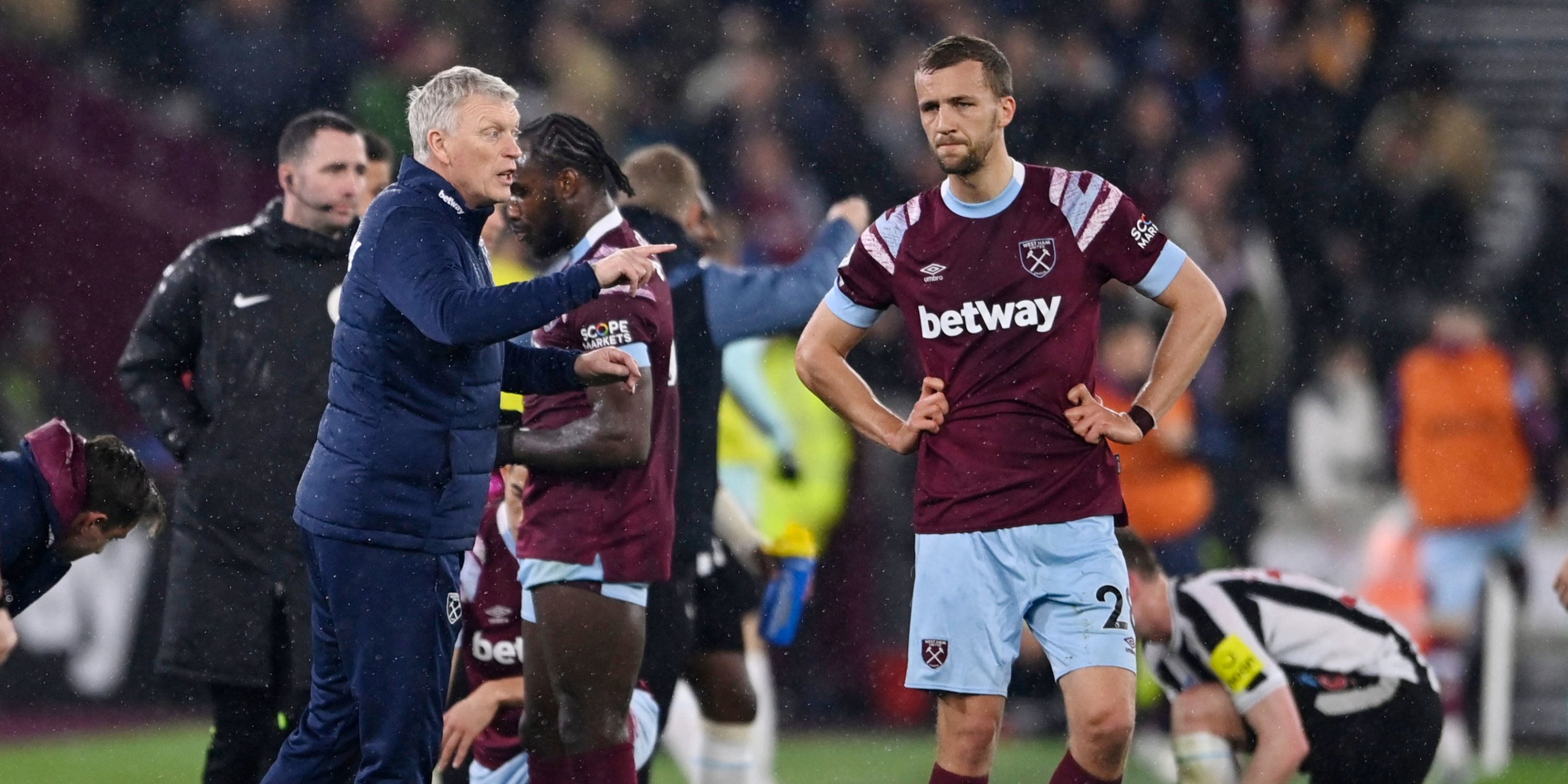 If he is playing for his future, however, this "poor" incident was hardly the best display of his talents. In fairness to Soucek, he had already scored, and just five minutes later, he managed to provide an assist as Michail Antonio's made it 3-2 before half-time.
Even so, if you do something so bad it literally has the opponents "hugging and kissing", it's safe to say you've probably left your own manager absolutely furious.
#Shocking #Play #65kpw #West #Ham #Man