Sir Jim Ratcliffe's next Manchester United offer will allow Joel and Avram Glazer to remain stakeholders at Old Trafford, according to Mike Keegan.
What's the latest Man United takeover news involving Ratcliffe?
Ratcliffe and Sheikh Jassim have been the frontrunners when it comes to a full takeover in Manchester, with the pair submitting second bids last month after initially missing the deadline.
As we know, another round of bids has been scheduled at Old Trafford, with an outright sale thought to be the most likely scenario.
However, there appears to have been a takeover twist from Ratcliffe's side, with the Glazers potentially sticking around under his leadership.
Reliable reporter Keegan took to Twitter on Wednesday evening to share the "latest" on a Manchester United takeover. Sharing a story to his story for The Daily Mail, Keegan said that Ratcliffe is offering a deal in which Joel and Avram Glazer would stay at the club, owning a combined 20%, with Ben Jacobs labelling it as a "big twist".
Ratcliffe would take a controlling stake of more than 50%, with Keegan saying it "would anger fans". Jassim has no interest in a similar deal and is set to table a third offer for the club before Friday's deadline.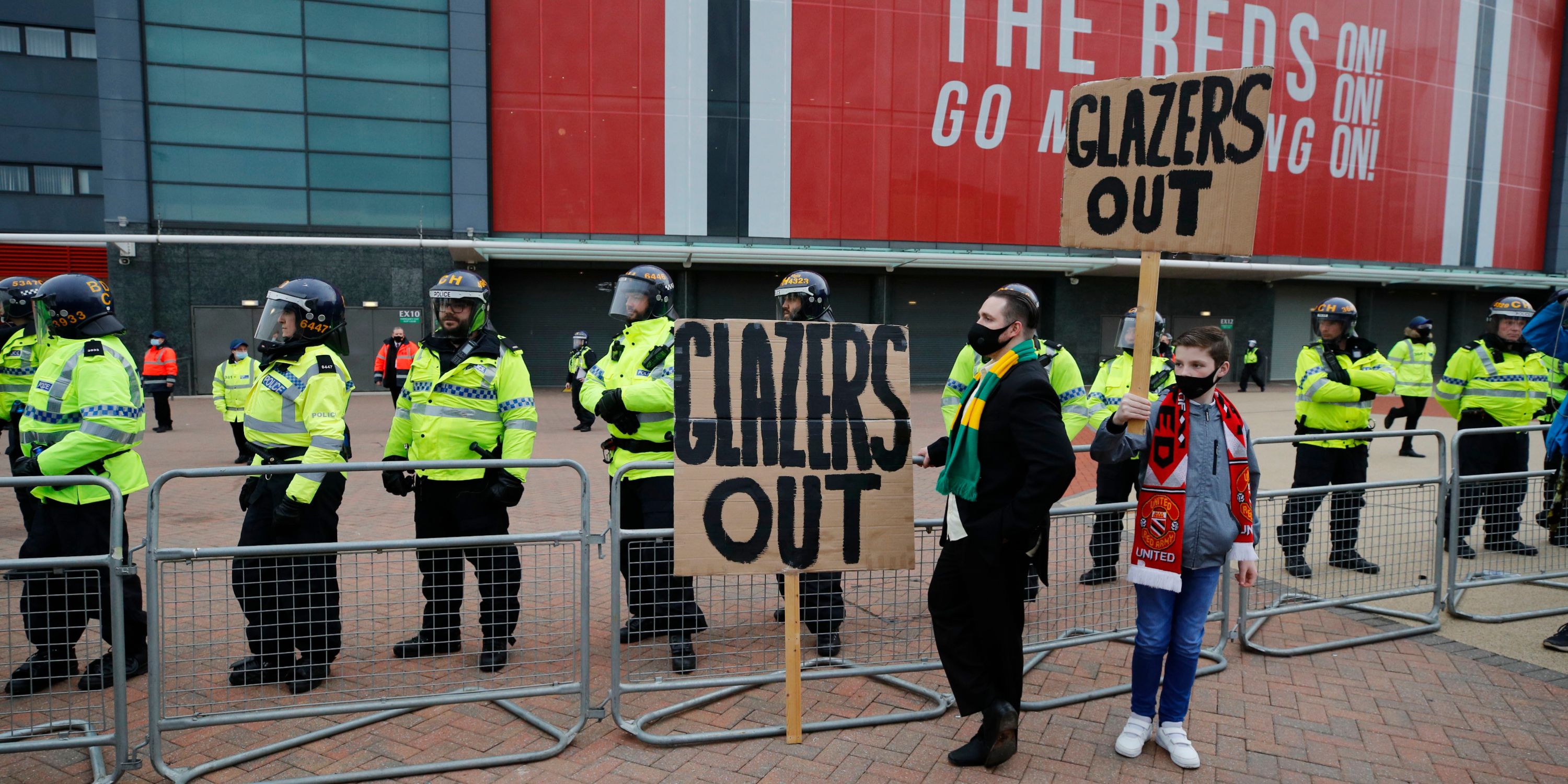 More Old Trafford protests…
A takeover involving Ratcliffe could result in Old Trafford being redeveloped, the training ground being upgraded and substantial transfer funds being provided for manager Erik ten Hag, all of which would be welcomed by a number of fans.
However, the Glazers remaining with a minority share of the club could upset a number of supporters, who are planning to march from the city centre to Old Trafford ahead of the clash with Aston Villa on Sunday, wanting a full sale.
The report even claims that the group will even miss the first 18 minutes of the match this weekend, but by then, we may know if Ratcliffe or Jassim are the leading contenders to take control in Manchester, and some fans may be hoping it's the latter of the two following this update.

#Reporter #Shares #Man #United #Takeover #Twist