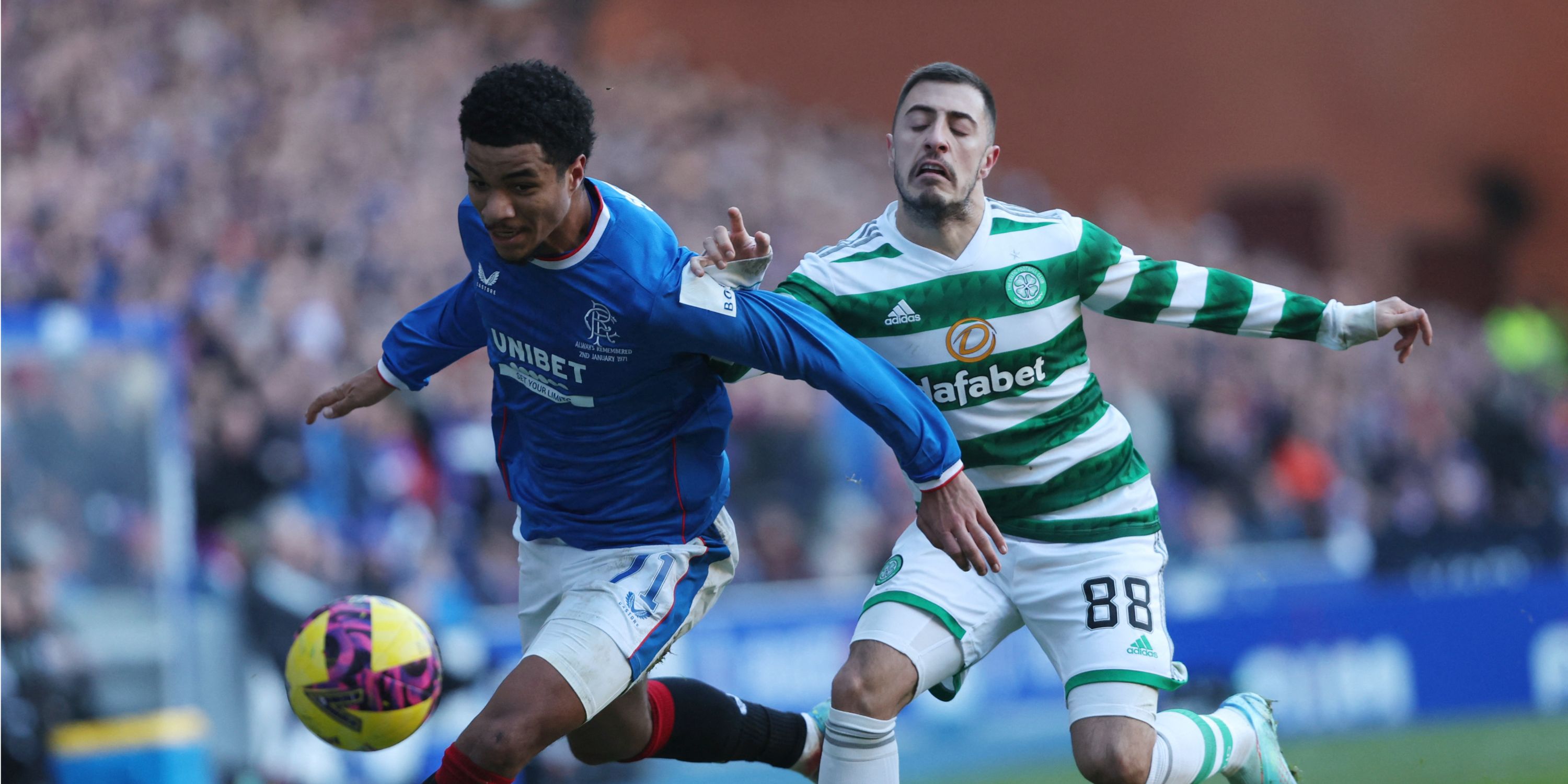 Journalist Joshua Barrie has defended Malik Tillman after coming under fire during the campaign at Rangers, claiming that the 20-year-old has been the club's best player this season.
What's going on with Tillman and Rangers?
The USA international has scored 12 goals in his debut season at Ibrox, but the Bayern Munich loanee, whose future remains unclear given that he has an option to buy in his loan contract, has attracted criticism throughout the season, with concerns over his work rate and his individual displays in Old Firm derbies.
However, Barrie has claimed that he is one of the few players who shouldn't be subject to such backlash after many viewers commented that his record against Celtic should see him dropped this weekend.
Speaking on The Rangers Review ahead of the upcoming Old Firm clash, Barrie claimed that he was surprised at the amount of criticism directed Tillman's way given that there have been other worse-performing players.
He said: "I think that he does need a big performance in these games, but in an admittedly poor season, I think he's been Rangers' best player. You look at the three Player of the Year and nominees, and I do think that that shows just how poor a season it's been for Rangers.
"I think he's been probably the most consistent performer and it's his first professional season; he's 20 years old. So I do think it's strange that he's attracted so much criticism.
"In light of that, I don't think he's been brilliant in Old Firm games. I don't think anyone's been in Old Firm games for Rangers this season, and I think that's part of the problem. It's difficult to judge, especially a young player like him, in that environment, but equally, you're just going to be judged harshly as a Rangers player regardless of the context when you are in an Old Firm run like Rangers are at the moment."
Should Rangers keep Tillman?
Given that Alfredo Morelos and Ryan Kent could both depart for free this summer, having to replace three attackers in one window could prove tricky, and keeping Tillman may be the ideal way to move forward.
He has performed well for the most part of what has been a difficult season for the club, and given his previous inexperience and age, he may have plenty of room to grow.
If there are sufficient finances that Rangers could activate the option to buy in his contract, it could be an easier way to secure a deal early in the window before turning their attentions to other areas of the pitch.
#Rangers #Tillman #defended #criticism