YouTuber Mark Goldbridge had claimed he feels" betrayed" as Sir Jim Ratcliffe may now by only around 50% of Manchester United.
What's the latest MUFC takeover news?
Back in February, the British billionaire was understood to have made a bid for 69% of the club – the exact amount currently owned by the Glazers. Had that offer been accepted, it would have meant the family would not be involved under Ratcliffe's ownership (via Sky Sports).
However, it has now been reported that he has made a bid which is close to 50 per cent, meaning Joel and Avram Glazer would still hold a 20% stake in Man United.
Speaking about the development on TalkSport, Goldbridge certainly wasn't happy about it all as he no doubt wants the Glazers out completely.
He explained: "I do feel a little bit betrayed by this Sir Jim Ratcliffe bid because as little as two weeks ago, we thought it was between Qatar and Sir Jim to buy the whole club.
"And literally three days ago we got this breaking story that Sir Jim couldn't afford the whole club and was going to buy 50% of it. And then he was going to keep 20% of the Glazers there and 30% on the New York Stock Exchange.
"And, you know, you're borrowing money to do that, and the debt would be there."
How much will Sheikh Jassim bid for Man United?
With this being the case, it is easy to see why some supporters much prefer the idea of Sheikh Jassim bin Hamad al-Thani taking over.
After all, the Qatari banker would supposedly take complete control of the club, removing all debt as well as adding additional capital and infrastructure investment, while seeing the Glazers depart.
However, Sheikh Jassim is reportedly only prepared to make an offer in the region of £5bn, which is roughly £1bn below the current owner's asking price.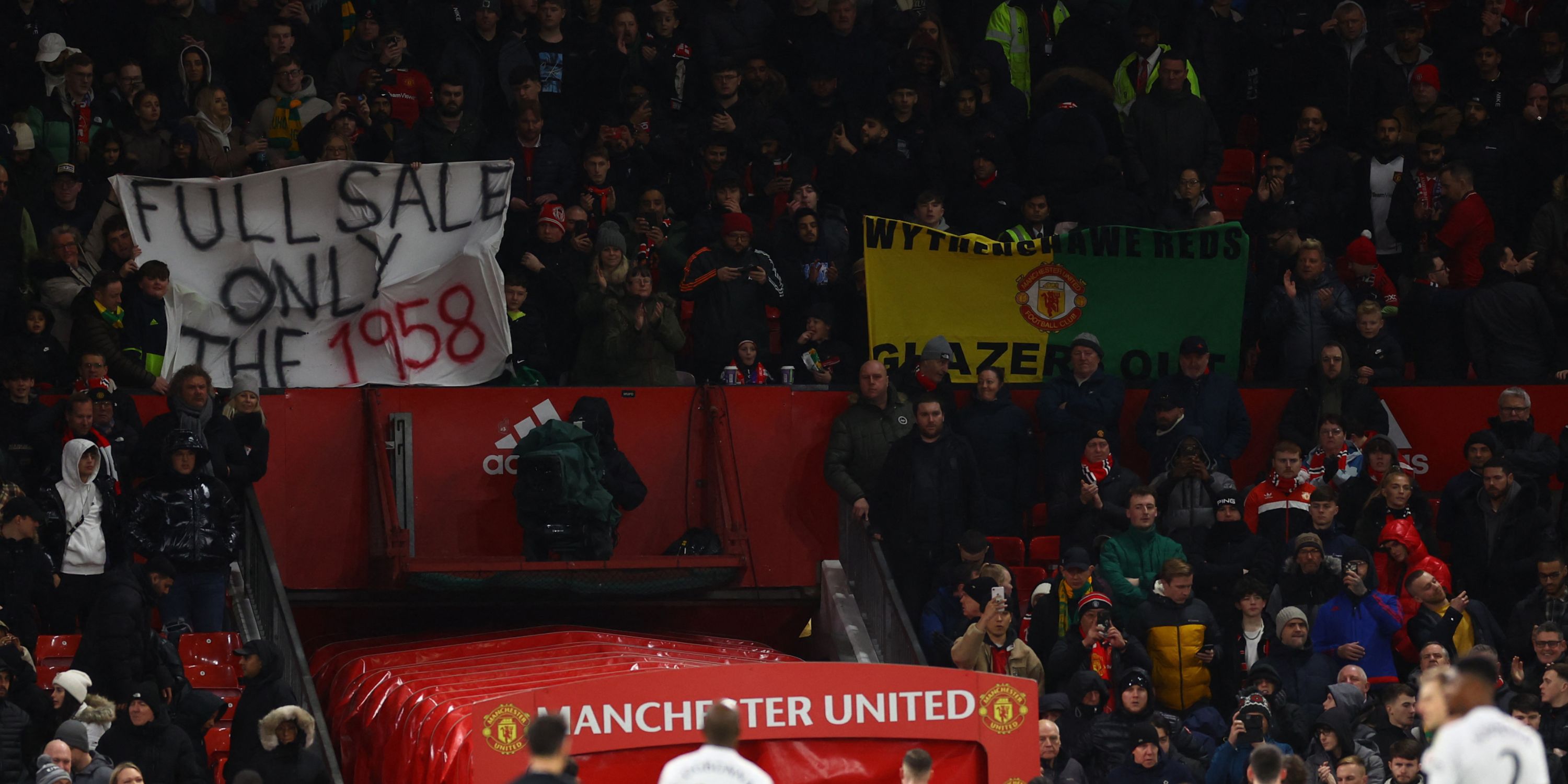 With that being the case, the Glazers may feel as though there is not enough of a financial incentive to completely sell their asset right now, so Ratcliffe's offer may be the most appealing prospect.
After building up the belief that ownership could completely change at Old Trafford, it's likely that many fans will agree with Goldbridge in feeling concerned by this latest news.
As this saga continues to develop with twists and turns, it will be interesting to see how it all eventually turns out.
#Mark #Goldbridge #Fumes #Man #United #Takeover #Bid #News