Manchester United took one step closer to securing Champions League qualification last night, but could have made it a certainty had they fought off a late resurgence from Tottenham Hotspur.
Having led 2-0 at the break, Ryan Mason's revitalised Lilywhites had halved the deficit just over ten minutes after the restart. The home support were back onside, and it would take until the 79th minute until they would finally claim their equaliser.
Heung-min Son finished off what would be his third goal in four Premier League games, as the game ended 2-2.
This leaves the Red Devils still four points clear of Spurs with two games in hand, with an equally sizable lead on all those below despite the varied situation regarding games played. Last night was a must not lose, but the manner of the draw will frustrate Erik ten Hag.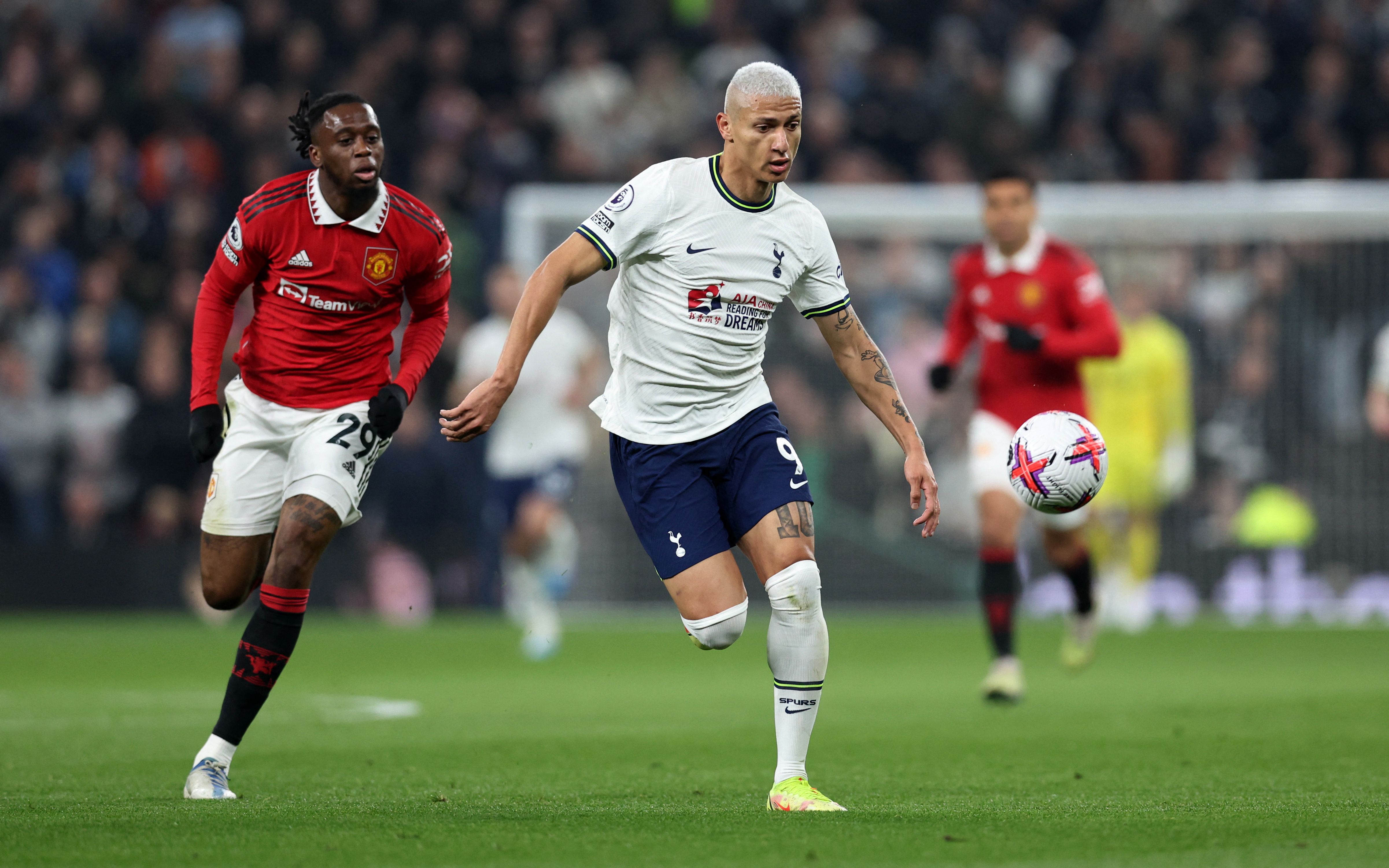 His team were clearly feeling the effects of their recent 120-minute slog fest with Brighton and Hove Albion, which told in his rotation and substitutions throughout their latest clash.
However, from earning widespread accolades for his showing at Wembley, Aaron Wan-Bissaka returned to the disappointing dud that has instead drawn criticism in the past. Scared to push forward and even shaky at times defensively, the former Crystal Palace ace had a night to forget in north London.
How did Aaron Wan-Bissaka play vs Tottenham Hotspur?
To drop from a 7.4 Sofascore rating in an FA Cup semi-final to the 6.6 showing of last night could be chalked down to fatigue, but it does not excuse the fact that the £90k-per-week dud very nearly let his manager down on numerous occasions.
Having been booked late in the first half, it always felt like Wan-Bissaka was one mistimed tackle away from receiving his marching orders. As such, his Dutch boss saw fit to withdraw him early as to protect him.
Across his 71 minutes on the pitch, the full-back would record just 47 touches and an 83% pass accuracy. Creatively anonymous, the 26-year-old would not find anyone with his three attempted crosses, whilst also being unsuccessful in his two attempted dribbles too, via Sofascore.
Such a lack of influence on the game is further highlighted by the fact that even David De Gea recorded more touches of the ball (48).
However, and perhaps most shockingly, the usually-imperious defender proved that he can also be a "liability" at times – as he has previously been dubbed by journalist Andrew McDonnell.
Indeed, he lost 66% of his six duels; alarming for someone who is often so reliable in one-on-one situations. It was this shakiness that encouraged his boss to get him off before he truly let his team down.
Whilst he would claim tiredness played a factor in such a sluggish performance, their continued battle on numerous fronts means this is far from a valid excuse. Wan-Bissaka was just not his usual self last night.

#Man #Uniteds #90kpw #Dud #Shocker #Spurs