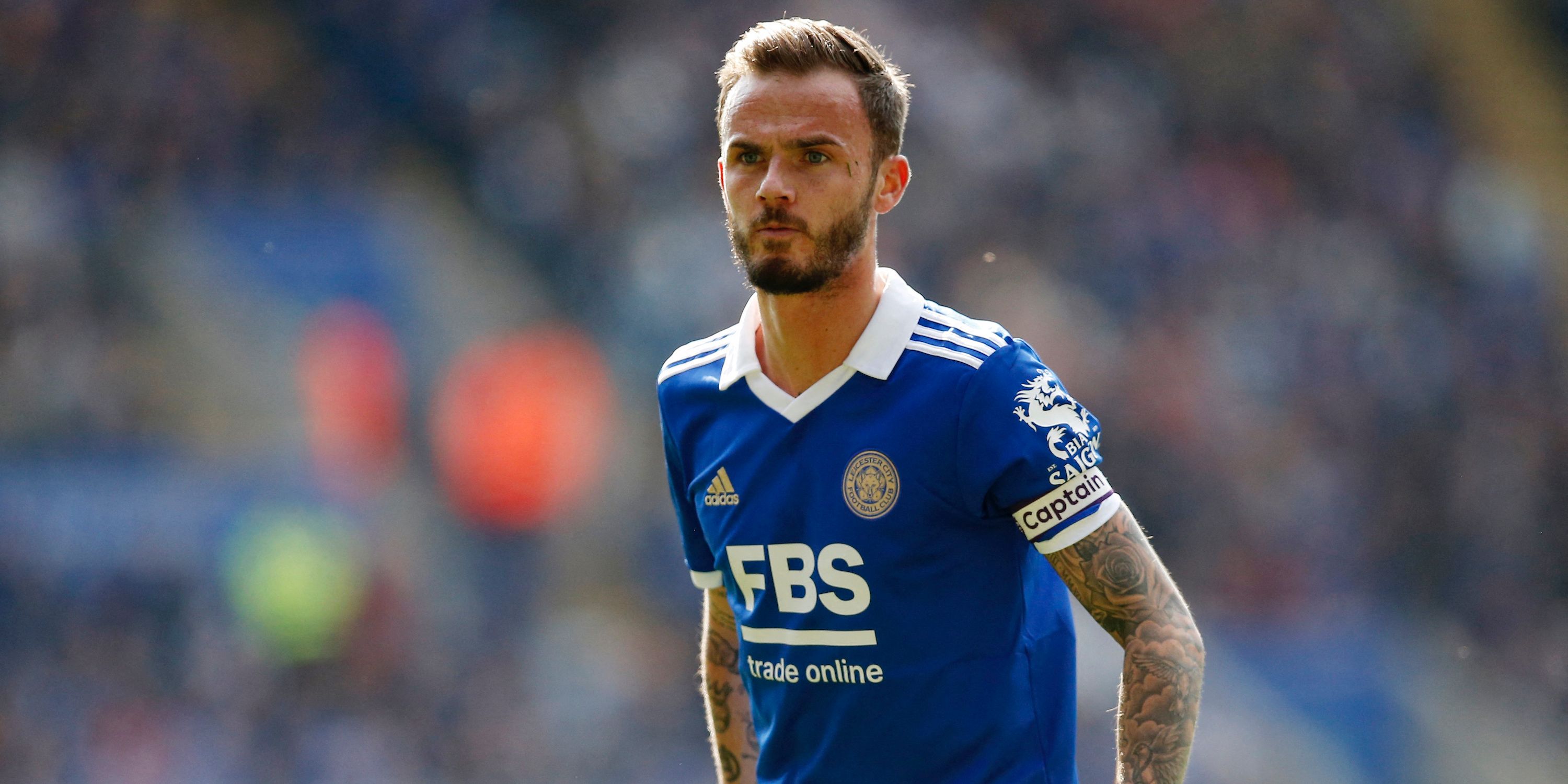 Newcastle face a battle to sign James Maddison this summer – but qualifying for the Champions League could provide a major boost in their pursuit, journalist Ben Jacobs has claimed.
What's going on with Newcastle and Maddison?
The Leicester City midfielder has performed well for most of this season, contributing nine goals and seven assists in 25 league games, but his side have struggled this term and face the threat of relegation.
The England international has been linked with a move away, with Tottenham Hotspur and Newcastle interested, and Jacobs has claimed that no decision over his future has been made yet.
Speaking on NUFC Matters, Jacobs stated that Newcastle and Spurs will battle over Maddison, but with the Toon set to finish ahead of Tottenham in the top four, they may have the upper hand when trying to strike a deal.
He said: "Newcastle have always tried for Maddison, but the summer's the only realistic possibility they can get [him].
"And if they get Champions League football and Spurs don't, it's game on. But as of now – or certainly as of January – Maddison was waiting, and Spurs is also a very realistic possibility. So there may be there's a desire to [play] in London. There may be a desire to take a bigger wage, because Newcastle, even with Champions League football, are not going to be able to throw their wage structure out the window; Spurs' wage structure is higher.
"There may be a belief in whoever Spurs' new manager is and a long-term project. And there also, from Maddison's perspective, may need to be a pitch as to where's he going to play and is he straight in the starting XI at either club?
"And you can make arguments for both. I would drop him into a Newcastle starting XI, others might disagree. At Spurs, there's a lot more competition, arguably. But both have got good options now in these positions and players that are playing well.
"I don't think the situation has changed. Maddison will decide in the summer. He will decide based on location and Champions League football. He will almost certainly leave Leicester – and if Leicester go down it will be definite."
Could Maddison take Newcastle to the next level?
Although Newcastle have performed superbly this season, with plenty of attacking threat coming from the likes of Alexander Isak and Joe Willock, an extra creative midfielder could improve Newcastle further and help them challenge at the top end of the table again next term.
The Magpies have failed to score in nine league games this season, and an extra creator could be the key to unlocking their attack in games where they're struggling going forward.
Graeme Souness described Maddison as "great" this season, and he would indeed arrive as a Premier League-proven star, and if Newcastle can secure his signature ahead of other interested parties, it could be a huge statement signing as they close in on a return to Europe after a ten-year absence.
#Magpies #battle #Maddison