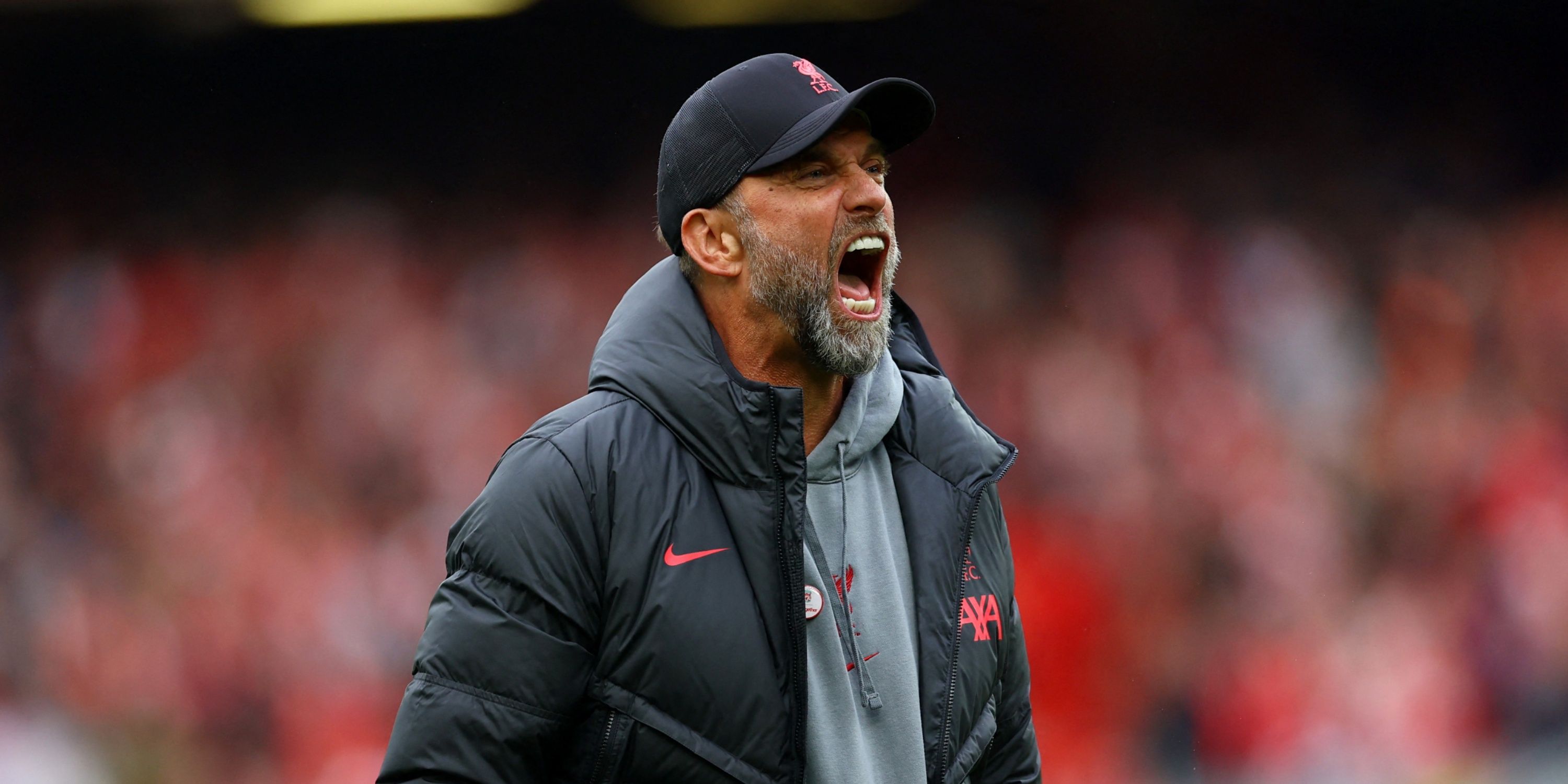 If anything summed up Liverpool's season so far then it was their remarkable 4-3 win over Tottenham on Sunday afternoon.
The Reds were 3-0 up and cruising after just 15 minutes of the game with a shellshocked Spurs side left to stand in bewilderment again just a week on from when they were demolished by Newcastle United.
This time, however, buoyed by yet another interim manager in Ryan Mason, they actually fought back.
Goals from Harry Kane and Son Heung-min gave the Lilywhites a lifeline before an unlikely hero looked to have been born in injury time.
Richarlison threw himself at the ball from Son's free-kick on the left, to get a glancing header on the ball.
It was his first Premier League goal for the club but just minutes later it meant nothing. His fellow countryman, Lucas Moura, gifted the ball to Diogo Jota who found the back of the net in front of the kop.
It was a ridiculous ending to the game, one that was capped off by Jurgen Klopp down in the dugout.
What happened to Jurgen Klopp against Tottenham?
The German has never been one to hide his emotions and that was no different in the dying embers at Anfield today.
Celebrating Jota's late winner, Klopp dashed down the touchline, celebrated in front of the fourth official in rigorous fashion, before somehow pulling his hamstring.
It was a hilarious moment, one that sparked quite a reaction among various Twitter users. The best of which can be seen below…
While some found it funny, others thought the Liverpool boss should have seen red for what he did to the fourth official.
#Jurgen #Klopp #Pulls #Hamstring #Late #Spurs #win