Manchester City have been dealt a huge blow ahead of their decisive Premier League match against Arsenal at the Etihad this evening.
Squad depth is something that Pep Guardiola's team pride themselves with, however, the Sky Blues have one player listed as injured at the moment, and it's a critical loss in defence.
Versatile centre-back Nathan Ake will not be in contention for a place in the squad to face the Gunners in the clash between the top two, which has left Guardiola with a slight matter to debate with regard to his defensive options in the Dutchman's absence.
What's the latest on Nathan Ake's injury?
The 28-year-old was forced to withdraw from the second leg of City's Champions League quarter-final clash with Bayern Munich following a hamstring injury, which looked to cause the centre-back some discomfort.
It's not clear how long he will be sidelined for, with Ake having described the issue as "very frustrating" after the game last week.
The 36-time Netherlands international has featured for the sky blues 36 times in all competitions this season and has been hugely influential in defence showing his versatility in Guardiola's tightly orchestrated back three.
The Spaniard has been full of praise for his defender this season, stating back in January that City "cannot play good" without Ake's presence at the back following his side's 4-2 victory over Tottenham.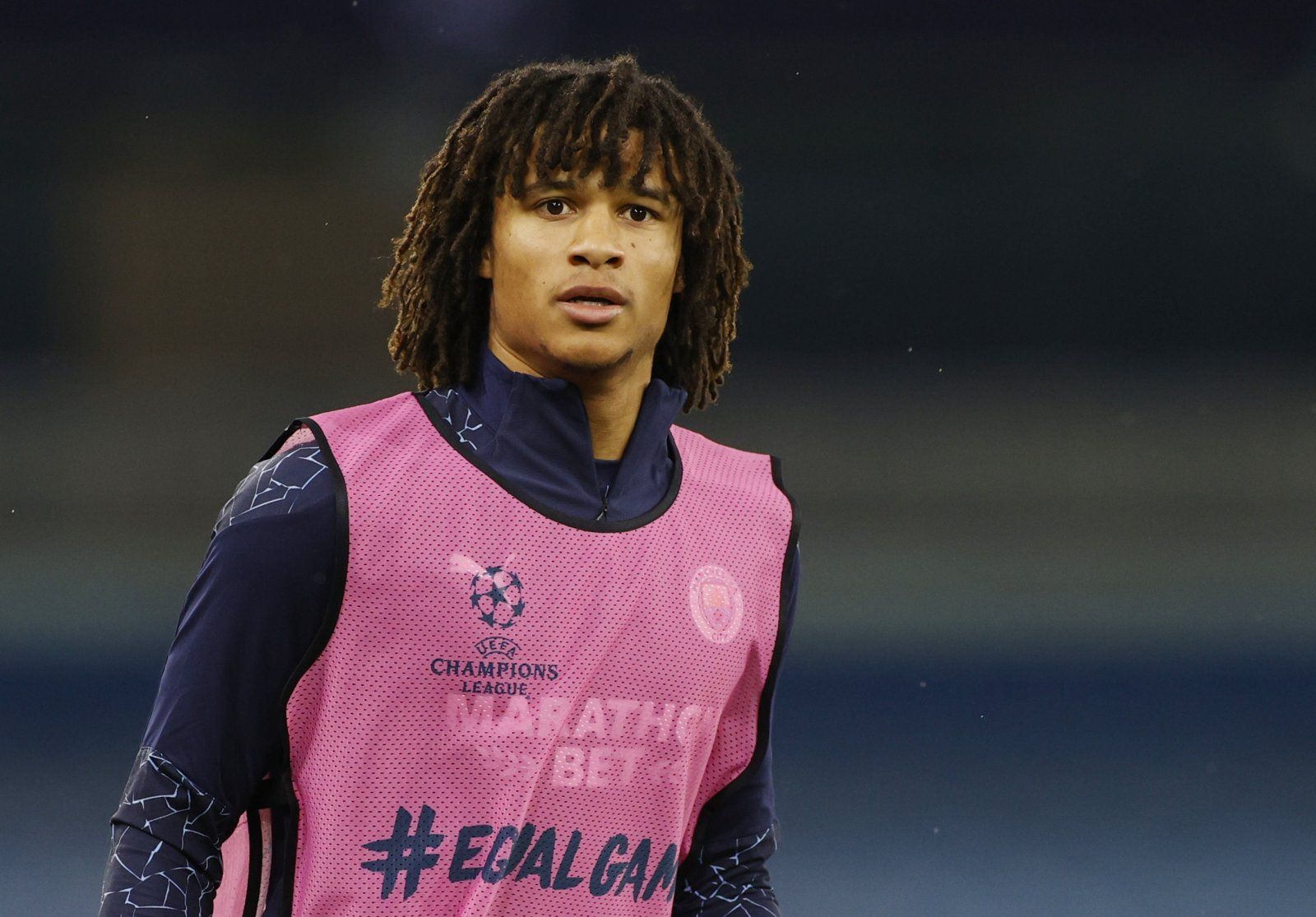 Who could replace Ake in Man City's starting lineup?
It's clear to see why Guardiola gushes over the Dutchman as we have seen this season in particular that if a player cannot meet his versatile defensive demands, being axed from the team is a possibility for anyone – even Kyle Walker.
Ake is the Champions League winning manager's expectations personified, he's quick, efficient going forward, solid at the back and able to act as a full-back when called upon. Such claims can be supported by his personal numbers this season, with the 28-year-old averaging 9.29 successful passes into the final third per 90 minutes in the league this season, highlighting his ability and desire to transition from defence to attack in a style that makes City so dangerous.
So, how do City cope in the £40m machine's absence?
The most obvious solution could be to play Aymeric Laporte, the Frenchman is commanding in defence but lacks the composure one-versus-one that Ake possesses. When comparing the two, it stresses just how much of a loss their first choice through injury – not just for the Arsenal game but for the season ahead.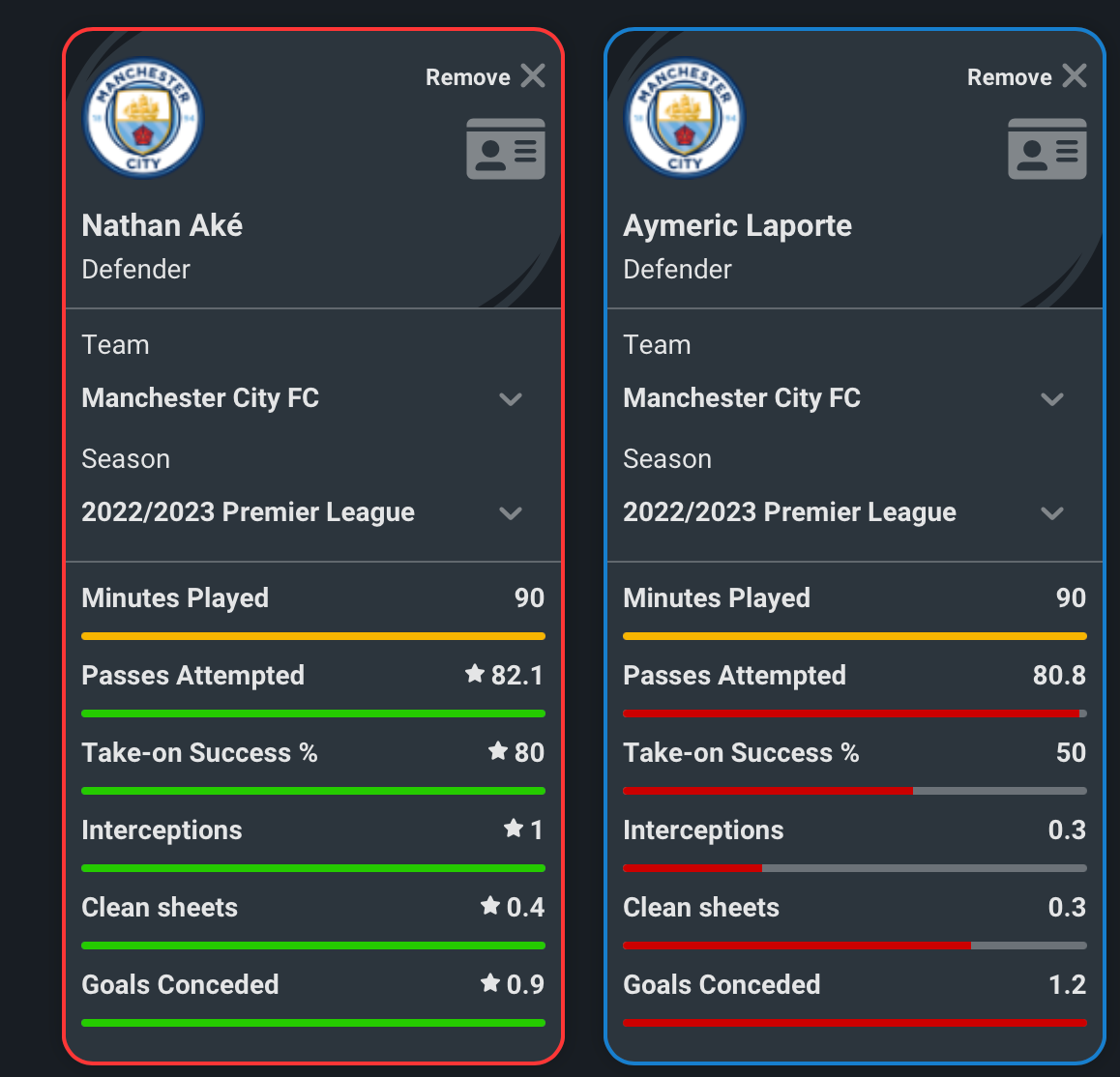 As seen in statistics provided by Squawka above, the Dutchman tops Laporte in an array of critical areas of play over 90 minutes, most notably his ability to take on the opposition and the number of goals conceded on average.
With the threat of Arsenal's attack coming predominantly from the wide channels, Ake's dominance was imperative in City's two victories over the Gunners this season.
The 28-year-old was even praised for keeping Bukayo Saka out of the FA Cup victory back in January at the Etihad.
"He was up against Bukayo Saka who is one of the best players in the Premier League," claimed club legend Paul Dickov.
"And I just think Saka was not going to run in behind him a lot. He's a quick player with the ball at his feet and every time Nathan was on top of him pushing him back and pushing him back," before later adding: "He has been magnificent."
It'll be a sore and gutting loss for Guardiola to take in a match that is so critical to both sides' title hopes this evening.

#Guardiola #key #star #Arsenal