Journalist Jonny McFarlane has suggested that Rangers could cash in youngster Leon King this summer.
What's the latest Rangers transfer exit news?
Thanks to rules put in place by Brexit, it's now harder for Premier League sides to sign youngsters from the EU.
As a result, the youth talent from within Scottish clubs is suddenly quite an attractive prospect. Indeed, when the changes occurred in 2020, one Scottish Premiership chief executive told The Athletic: "We become their second-biggest market overnight behind other English clubs."
With that being the case, if Michael Beale and co are looking to raise some funds for the upcoming summer market, they could look to offload some unwanted youth options.
Indeed while speaking about this on the latest edition of The Rangers Review, McFarlane suggested that 19-year-old King could be sold to raise some unexpected cash.
He said: "We know that Brexit has really, really disrupted how Premier League teams recruit, and has made them much more focused on Scotland, Northern Ireland and Wales.
"So with that in mind, does Leon King have a really, really strong market value – you know, could you turn him into three million quid? Well, if you could…
"I mean, I think there's a strong argument to say it doesn't really look like he's going to be Michael Beale's cup of tea at this point.
"Perhaps that is the kind of transfer where Rangers can generate cash that you're not expecting."
Will Rangers want to sell Leon King?
Despite his age, the young centre-back still has plenty of experience in the Rangers senior setup. Indeed, he has 28 games under his belt in total.
However, as McFarlane suggests, he might not be too fancied by boss Beale. After all, King has played just one minute of football since the new manager arrived in November.
Before then, he'd been well-trusted by Giovanni van Bronckhorst – playing 25 times in total – so it's not as though he hasn't shown he can play at this level.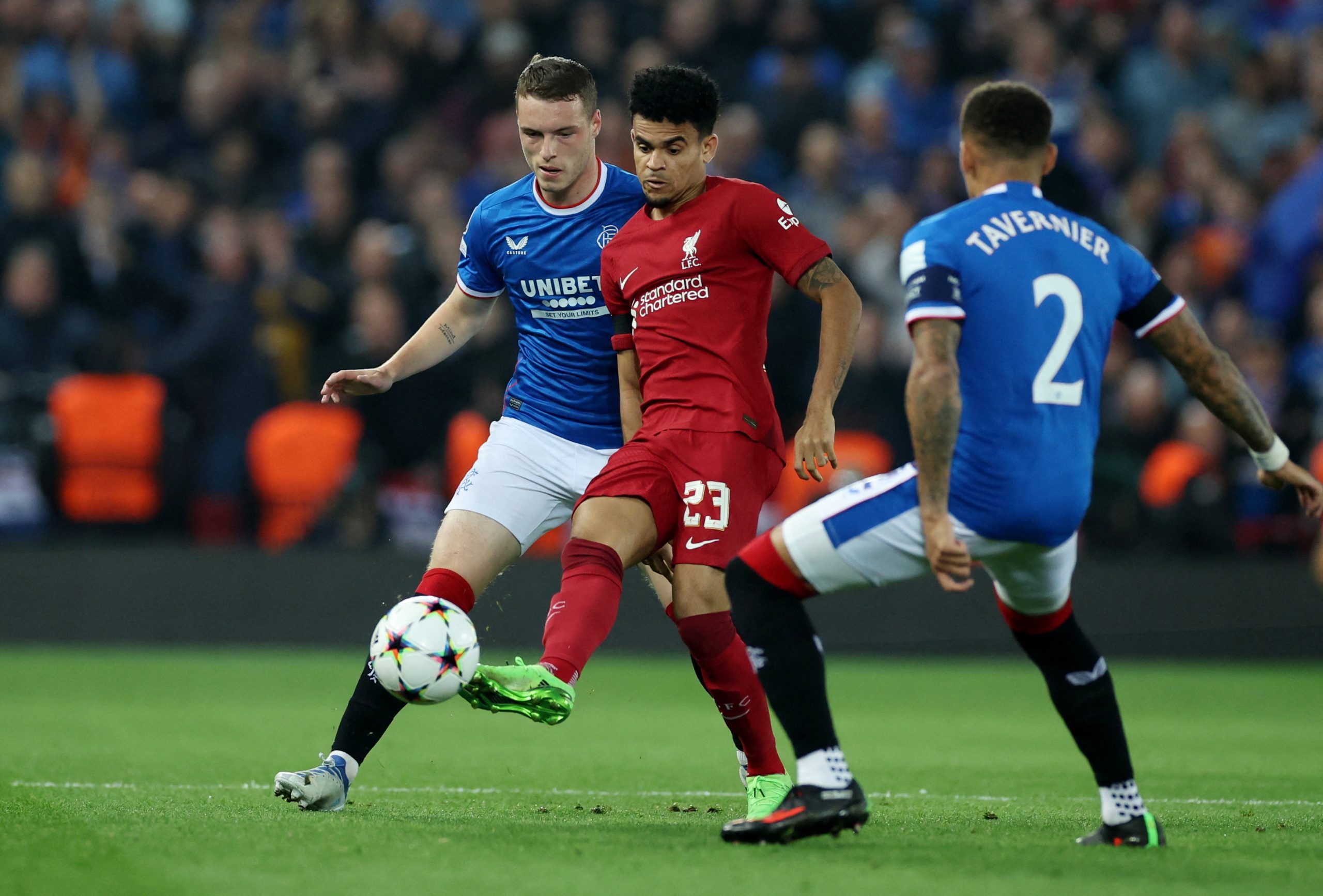 With that being the case and the fact he's still a teenager, perhaps an English Championship or even Premier League club could come in for King in the summer with a reasonable bid.
As referenced before, due to Brexit, it's harder for English clubs to snap up talent from overseas nowadays, but this could open the door to a summer transfer exit at Ibrox – which would be a bit of a shock seeing as the 19-year-old was trusted in six Champions League games earlier in the campaign.

#Exit #Mooted #Rangers #Summer