Everton have not played host to many legends in recent years.
It is a label thrown about far too easily in today's modern game, often used to describe someone well-liked by the fans but without the requisite quality to truly deserve such a title.
In Seamus Coleman, the Toffees propose a perplexing option within that category.
The Irish defender has spent 14 long years at Goodison Park, having been an ever-present cog across the numerous managers to grace the dugout. Despite his age and slowly dwindling quality, it seems no boss can shake the intangible qualities the Premier League stalwart boasts.
But is the 34-year-old a legend?
With no trophies to his name, having overseen one of the club's most barren periods, many would rush to claim no. Yet Leighton Baines must surely be regarded as one, given his longevity and sustained quality at the top level.
To tarnish these full-backs because of their lack of silverware is to degrade them to the standard of their failing teammates. Their level has often been high enough to demand success, yet their love of the club often prohibited it.
This should not be a detractor in deciding what kind of legacy Coleman leaves Merseyside with.
How has Seamus Coleman played for Everton over his career?
Due to the demands of his ageing body, the once dynamic defender has had to adapt his game throughout his stellar career. Many would argue that the peak of his powers came during that outstanding 2013/14 campaign, where Roberto Martinez's high-flying blues narrowly missed out on the top four.
Down that right flank, the club captain would record six goals and two assists in the league, leading the Spaniard to even claim: "I think that he can improve and can become one of the best full-backs that we have ever had in this League."
Having joined for the infamous fee of just £60k, of which his infectious chant has been born, at the very least Coleman represents one of the best pieces of business in the league's history.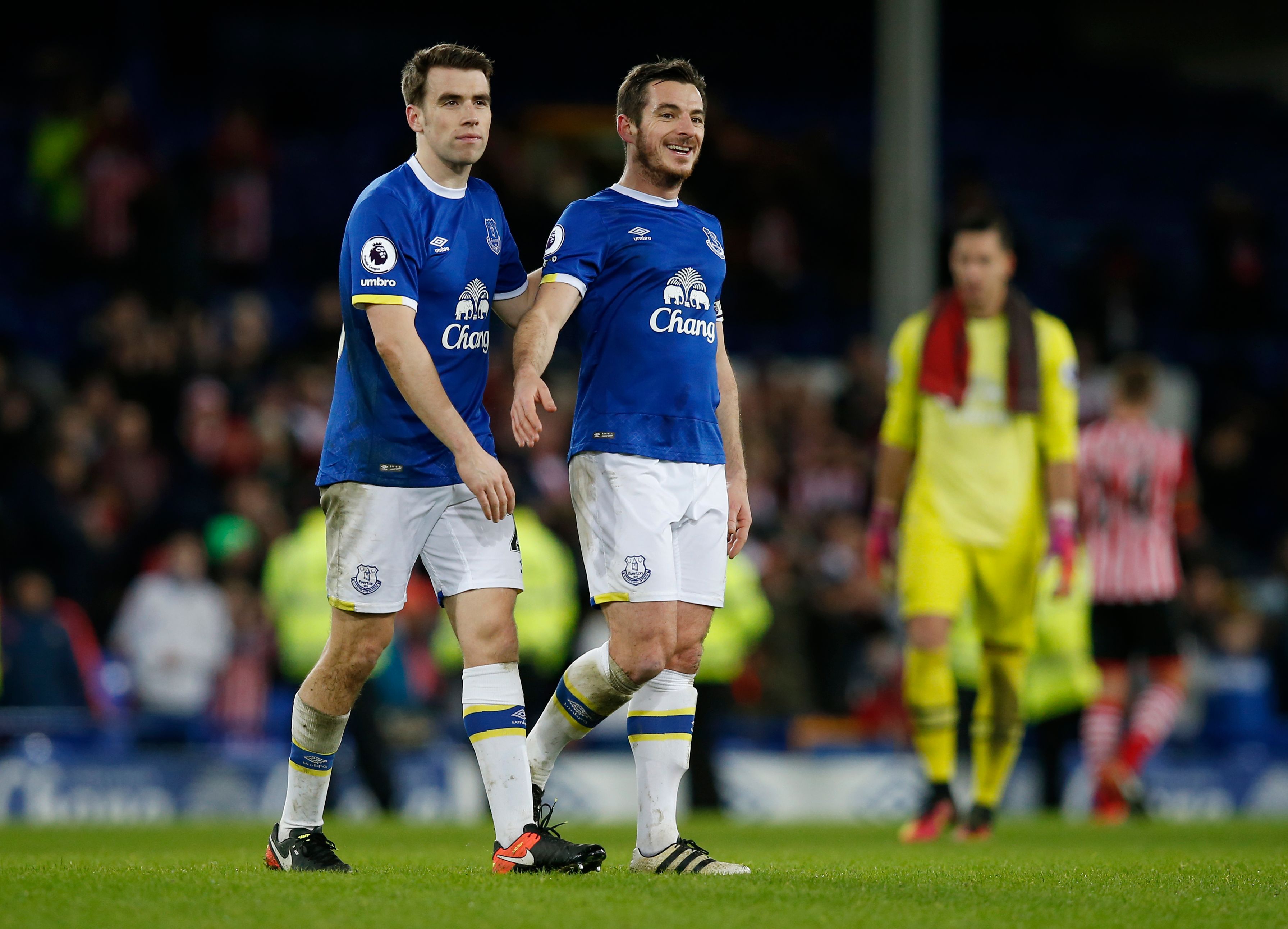 He has made 408 appearances for the club now, meaning that the £55k-per-week hero has cost just £147 per appearance; a startling sum for someone so important to a top-flight club.
It is a testament to the relentless nature of their leader that he has remained a staple even during this campaign, with fans desperate for his return given the lack of superior alternatives.
To further exacerbate just how revered the former Sligo Rovers star is, all it takes is a mere stroll through the words of his former bosses.
Carlo Ancelotti was quick to compare him to some of his legendary former players, noting: "I've had a lot of captains in my career but how Seamus expresses his love for the shirt is really top. He is a great captain, honestly. I don't want to forget anyone [I have worked with] but he is up there as a captain with Paulo Maldini, John Terry and Sergio Ramos."
Meanwhile, Frank Lampard arguably reserved the greatest praise, saying: "I was being honest [when declaring Coleman one of the best people I've met], I have never met anyone who has his morals and standards and he is an incredible player. You talk about legends of football clubs and he is certainly one of those."
This was a sentiment echoed by teammate Dele Alli, who also lauded the defender as a "living legend". This cumulative praise should dispel any suggestion otherwise.
Who has a bigger legacy than Seamus Coleman?
Of all the accolades Coleman boasts, the emptiness of his trophy cabinet will remain the primary stumbling block on his road to being branded a true legend.
It, therefore, suggests that those who have done so are to enjoy a greater legacy than the Republic of Ireland captain, like Everton's 1995 FA Cup winning team.
As the last side to bring silverware back to Goodison Park, many remember this squad with fondness despite their poor league standing. Of the impressive figures throughout that squad, few were as memorable as Daniel Amokachi.
Having been brought in as a key signing for Mike Walker, a dreadful start to the season would see the manager dismissed. Joe Royle would come in, and although the Nigerian was impressive in the comfortable semi-final victory over Tottenham Hotspur, he was anonymous during his cameo in their following win over Manchester United.
Despite joining with big expectations upon his shoulders, the 50-year-old would score just 13 times in 49 appearances for the Toffees and left with a reputation as a potentially unstoppable forward without the consistent proficiency to take them to the next level.
So, would Amokachi be regarded as more of a legend than Coleman despite spending just two uninspiring years in Royal Blue?
It remains wholly dependent on what someone's definition of a legend is, but given their respective impact on the club as a whole, it should be a no-brainer.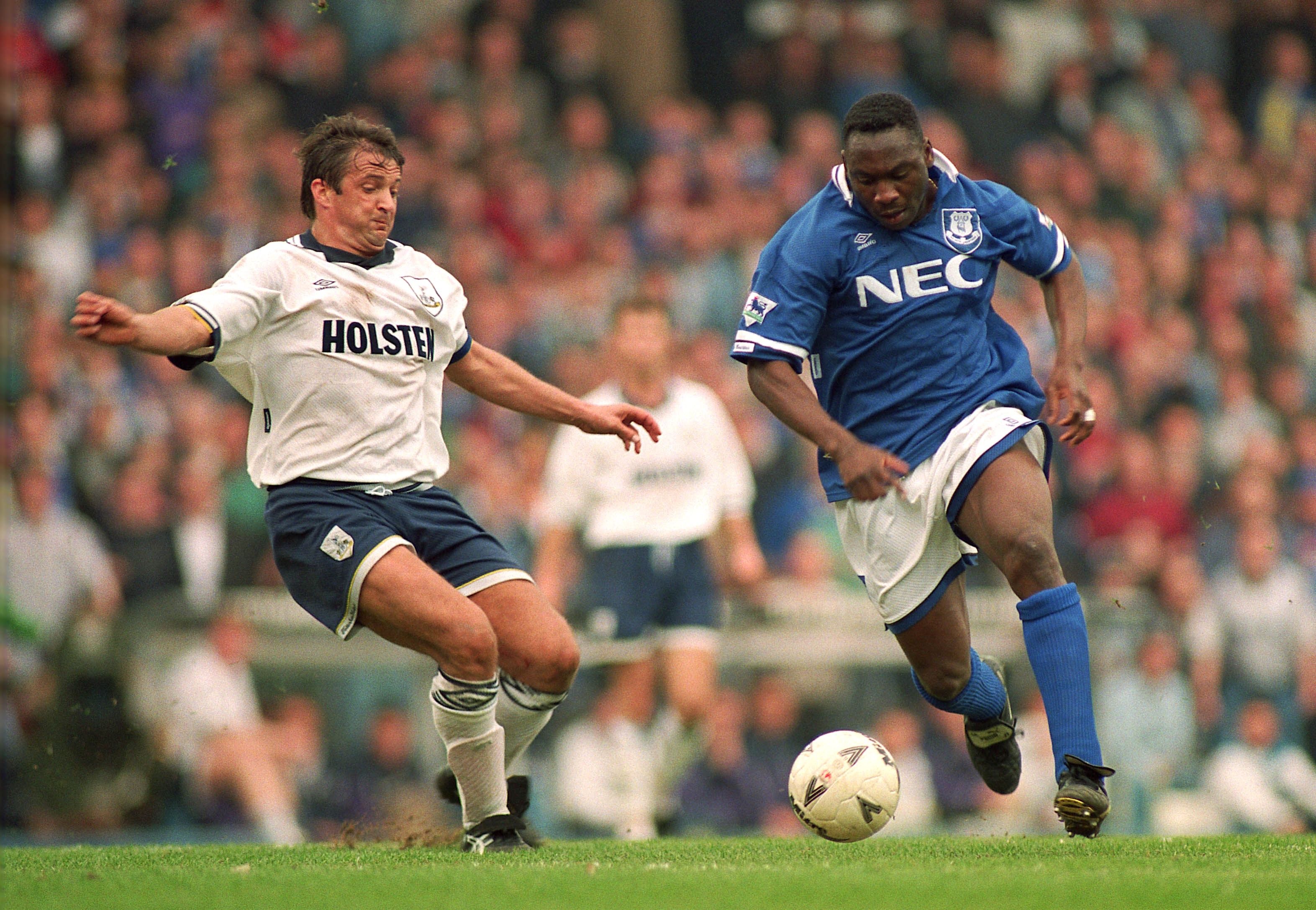 Despite that, and the fact the latter has featured 359 more times for the Toffees in a consistently dedicated and passionate way, the results-driven nature of the modern game means that trophies will always be the defining factor of someone's legacy.
It seems that Coleman has failed in his final chance for a silverware push, as his deal is set to expire this summer.
At the very least he will seek to ensure he does not add a relegation to his CV; that certainly would tarnish any chances of leaving a memorable and favourable legacy.
#Evertons #55kpw #Legend #Leave #Fitting #Legacy