Crystal Palace has often been accused of being a side lacking creativity, potency, and an attacking verve this season. This is reflected by a tally of just 31 goals in 33 Premier League games, which is the 15th lowest of the division.
There has also been a continued narrative that has shrouded Wilfried Zaha in unassailable importance within the side and has left many to question how the South London outfit will cope if he decides to depart when his contract expires at the end of the season.
In Tuesday evening's loss against Wolverhampton Wanderers, and without their injured starman, the Eagles starting line up only boasted 14 goals between them across the campaign and failed to conjure any clear-cut chances.
Roy Hodgson's side tried but failed to break down their opposition's stubborn resistance. The performances of Jordan Ayew and Ousanne Edouard highlighted the club's alarming lack of depth and quality in attacking areas.
One man who would have been perfect for this frustrating scenario in his prime is Yannick Bolasie, who used to emphatically decorate proceedings at Selhurst Park with immense pace, trickery, and dynamism.
How long did Yannick Bolasie play for Crystal Palace?
The winger joined the Eagles from Bristol City in 2012 and recorded 43 goal contributions in 144 appearances before departing in 2016.
During his first season with Palace, he achieved promotion from the Championship via the play-offs to secure his side their first top-flight campaign since 2005.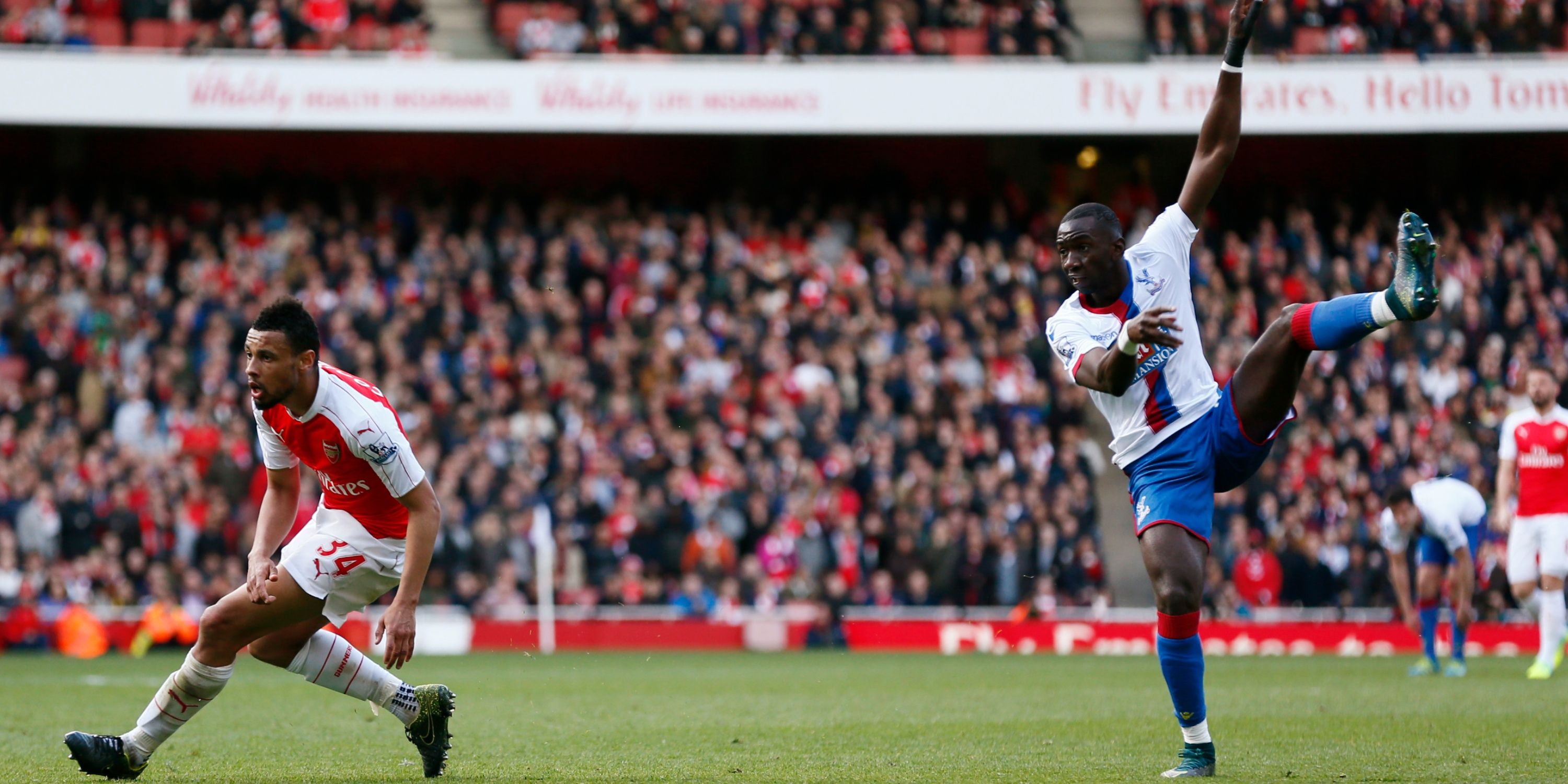 The 50-cap international was an indispensable component of the team that secured 10th, 11th, and 15th-place finishes in its first three years after promotion to cement the club as a sturdy and efficient Premier League outfit.
Perhaps what is most endearing about Bolasie was his carefree and experimental footballing style – a joyous technician that married ruthless skill and astute technique.
This was perfectly executed when Palace met Tottenham Hotspur at the end of 2014 and the DR Congo international left Christian Eriksen bewildered with a spell-binding piece of magic.
Bolasie, heading towards the corner flag, seemed to be destined for a dead end, but in a devastating split second, he pirouetted past the onrushing Dane whilst flicking the ball away from his opponent's advances.
He was a player that oozed self-dying belief and after this moment he said: "It is good to express yourself in the Premier League. It will only get tougher as the opposition look at me and take me even more seriously. But because my confidence is high, I feel I can do anything."
The attacker has also been described as "electric" by journalist Sam Tighe and that injection of speed, end product, and chance creation is an ingredient that Palace will desperately require if and when Zaha departs. If only Bolasie was still in his prime.

#Crystal #Palace #Love #Electric #Signing