The Atlanta Hawks are heading into Game 5 against the Boston Celtics as significant underdogs. After losing the first two games of the series away, the Hawks have won one of two at home. They are now facing elimination in Boston.
Let's leave it all out there tonight. pic.twitter.com/VIUOOeqFVm

— Atlanta Hawks (@ATLHawks) April 25, 2023
Despite having a solid regular season record and a talented roster led by Trae Young, the Hawks have struggled to match up against the Celtics in this series. The Celtics have relied on their star players Jayson Tatum and Jaylen Brown, as well as a strong defensive effort, to gain the upper hand.
The odds are not in the Hawks' favor for Game 5, as they face a must-win situation against a motivated Celtics team. The Hawks are currently +625 to win tonight's game according to NBA betting sites.
The Celtics have won Sunday's game on the road and are feeling confident, while the Hawks are facing the pressure of needing to win to stay alive in the playoffs.
However, the Hawks have shown resilience throughout the season and have the talent to pull off an upset in Game 5. Young is a dynamic player who can take over games, and the team has several other key contributors who can step up when needed.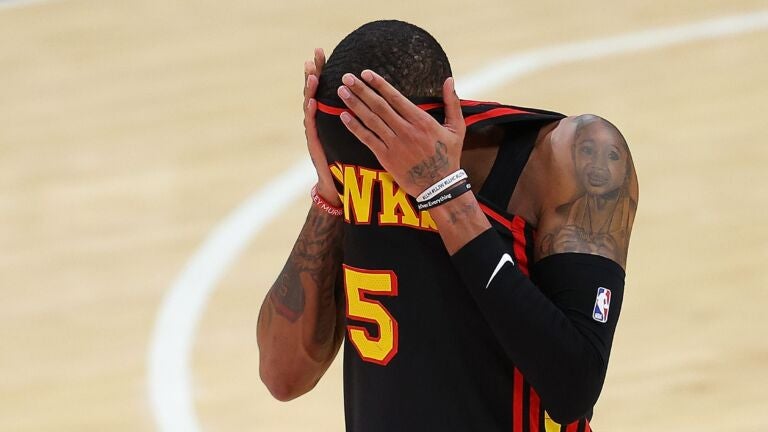 However, guard Dejounte Murray will not play due to him being suspended after coming into contact with a NBA referee in Sunday's loss. Maybe them being heavy underdogs is because of Murray being out.
In order for the Hawks to have a chance, they will need to limit their turnovers and improve their shooting efficiency. They will also need to find a way to slow down Tatum and Brown, who have been on fire in the last two games.
While the odds may be against them, the Hawks still have a chance to win Game 5 and keep their playoff hopes alive. It will take a complete team effort and a focused game plan, but the Hawks are capable of surprising the Celtics in this win or go home type of game.

#Atlanta #Hawks #Massive #Underdog #Game