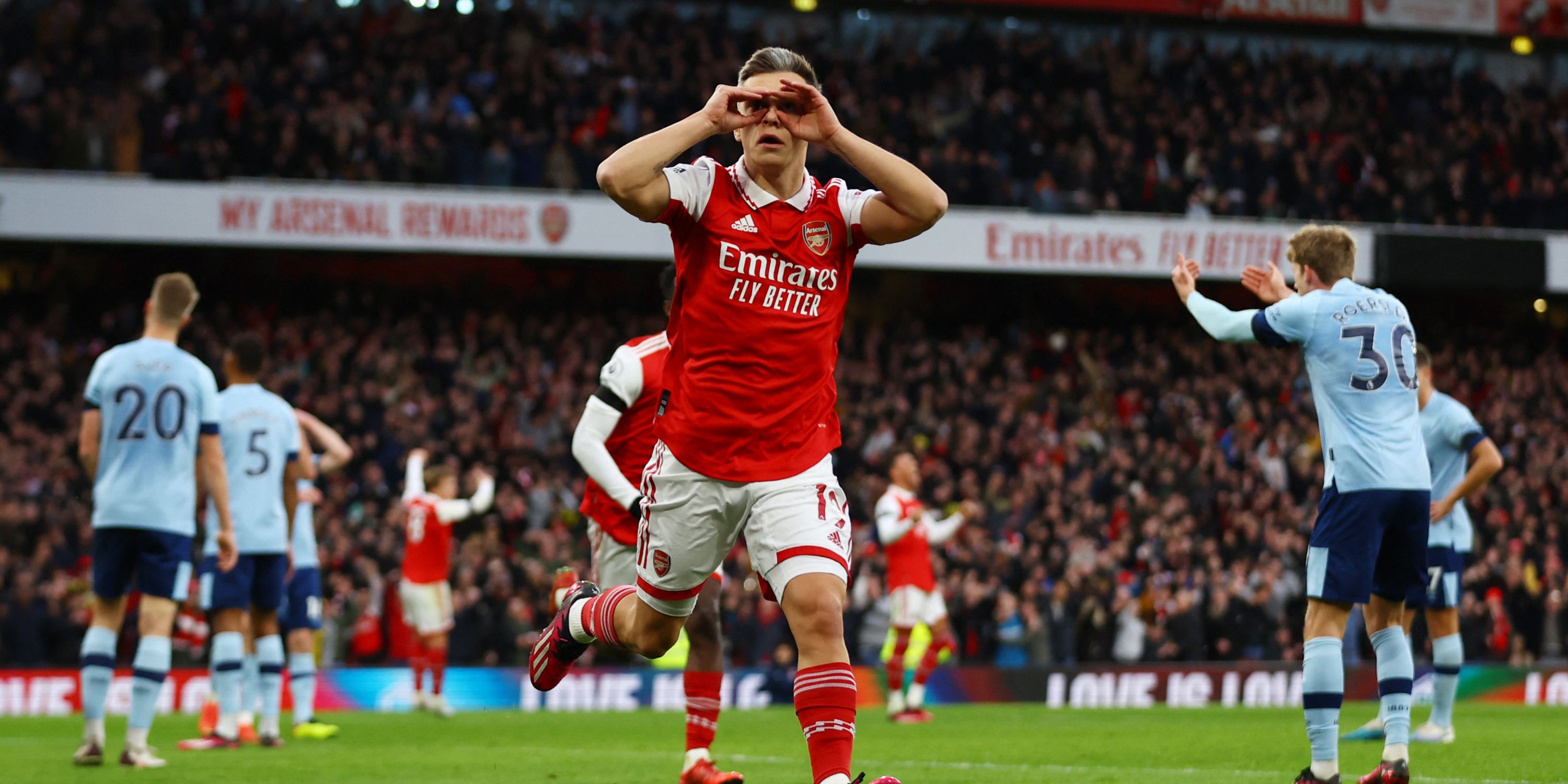 Arsenal manager Mikel Arteta has been urged to start Leandro Trossard in his side's next game, following a poor run of form which has seen the Gunners fail to win their last four games.
What's going on with Trossard and Arsenal?
Arsenal have seen their title challenge slip away, and a thrashing away at Manchester City has heavily reduced their chances of winning what would have been their first title in 19 years.
January signing Leandro Trossard has impressed since his arrival, notching up eight assists, but has found himself on the bench since Gabriel Jesus returned from injury.
Arsenal have failed to win since Trossard was dropped, and journalist Charles Watts feels that he should return to the lineup as the Gunners prepare to face Chelsea.
Speaking on his YouTube channel, Watts claimed that the Belgian has to return to start no matter who he replaces out of the front three.
"When you look at it, since Leandro Trossard has come out of the starting XI, Arsenal haven't won a game," he stated.
"They were winning games after Saliba's injury when Holding was in the team when Trossard was starting. Since Trossard's come out of the team, they've gone four games without a win.
"He has to start, for me. [Arteta] has to find a way of getting him in the starting XI. Whether that's over Gabriel Jesus at the moment, I think you've just got to do it. Jesus was anonymous tonight, so was Saka, so was Martinelli,
"I think Trossard has to start against Chelsea one way or another, and I wouldn't be surprised if someone else started as well."
Who could drop out for Trossard?
Given that the front line was ineffective against Man City, all three attackers are arguably at risk of being benched in favour of the 28-year-old.
Arsenal were hitting top attacking form when Trossard started as a false nine alongside Martinelli and Saka, which included a 3-0 victory over Fulham, and returning to that lineup could help them spark back into life. Although Jesus has shown his quality since joining from City, his performances since returning from injury have been inconsistent, scoring in just three of the seven games since marking his comeback.
It is clear Watts believes Trossard was performing at an excellent level before he was, perhaps harshly, dropped to the bench, and there is a case to be made that Jesus should have to earn his place back in the team, rather than being granted a starting spot.
And if Trossard does start and performs well against Chelsea, we think he will deserve to keep his place in the side, even if that means Jesus has to drop to the bench.
#Arteta #urged #start #Trossard