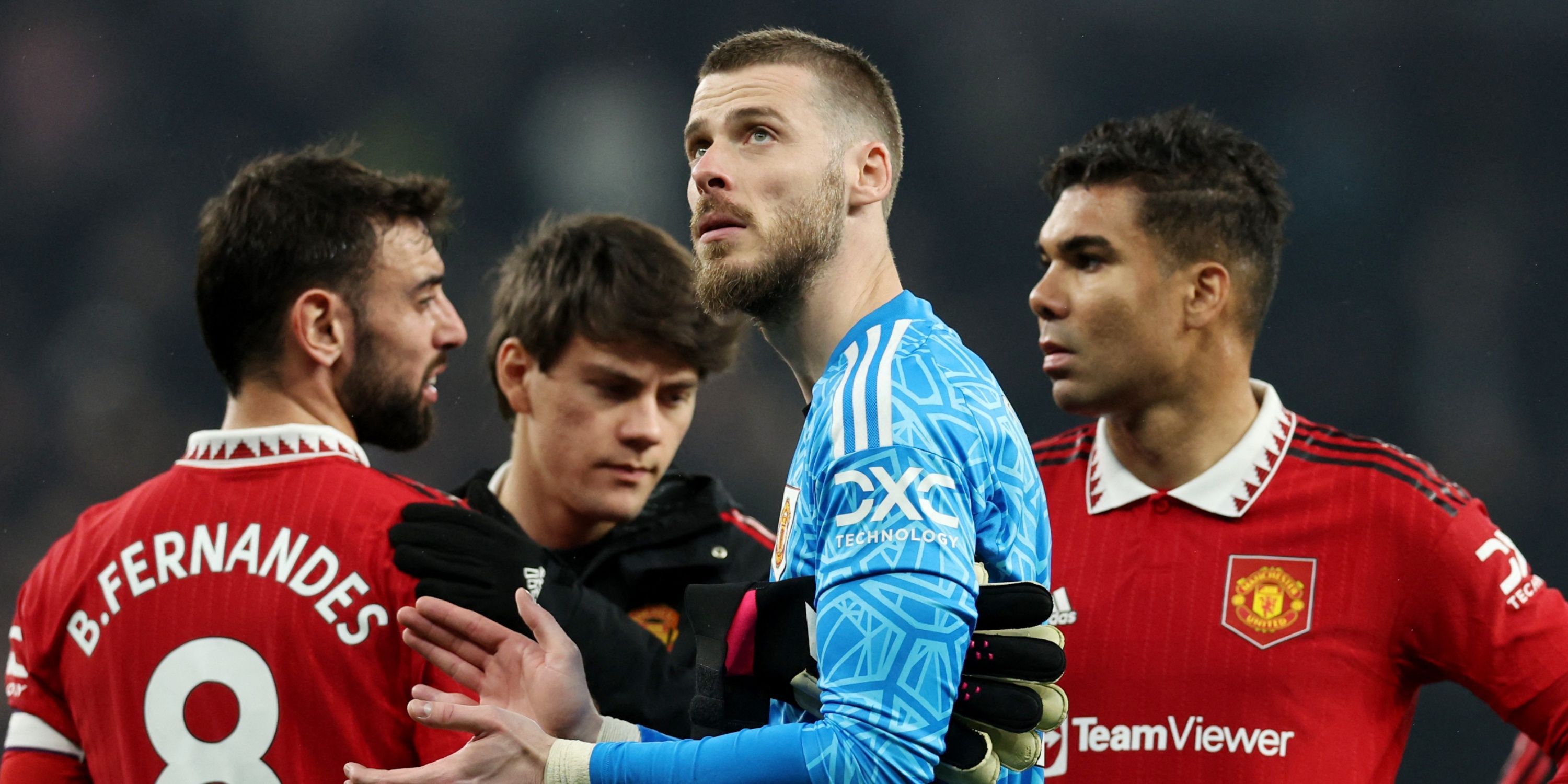 The Athletic journalist Ian Irving has stated that a striker is the number-one transfer priority for Manchester United – and this could be impacted by David de Gea's future.
What's the latest Manchester United transfer news?
The Red Devils have been linked with a number of players over the last few months and with the Premier League season coming to an end those rumours will only grow.
For example, strikers Harry Kane and Victor Osimhen have been discussed a lot in the media, while Borussia Dortmund shot-stopper Gregor Kobel has also been touted as a target.
Man United may need a new goalkeeper amid uncertainty over De Gea's long-term future as negotiations continue over a contract after the £375k-p/w Spaniard rejected an initial offer of lower wages.
However, while speaking about it all on Chasing Green Arrows, Irving claimed that he expects the 32-year-old to sign eventually as Man Utd would rather keep their transfer fees to fund a "very expensive" move for a striker – as opposed to having to retain some money so sign a new man between the sticks.
He explained: "I wouldn't be surprised to see De Gea start next season as the Manchester United No 1 again, mainly because I feel like they've got a lot of other issues that we'll need to address.
"The absolute number-one priority for United this summer is a No 9. And that is going to be a very, very expensive transfer.
"So do you want to be losing David de Gea on a free – and having to probably spend 30, 40, 50 million on a replacement – when you can renew his contract for less than what he's on at the moment?"
Why don't Man United want to replace De Gea?
It's no great surprise to learn that Man United view a new No 9 as a priority, as with Burnley loanee Wout Weghorst currently having to do that role, the Dutchman has not really delivered the goalscoring numbers required (zero goals in 12 league outings).
However, if Kane or Osimhen are wanted, it could cost the Red Devils around £100m or more to land either forward.
That will no doubt take up a huge chunk of Erik ten Hag's transfer budget, and if De Gea was to leave, those funds would be compromised as a new shot-stopper would also be needed.
For example, the club have recently sent scouts to watch Porto's highly-rated goalkeeper Diogo Costa, but he has a release clause of £66m. So you can see why it might be better to simply keep De Gea around and focus only on a new striker for the time being.
#375kpw #Man #United #Man #Helped #Transfer #Plans