Manchester United will be seeking to pile the pressure onto Tottenham Hotspur by adding another embarrassing defeat to their recent results.
With a new man in the dugout, as Daniel Levy scrambles for something to ease his issues, there is little expected to change in the four days since their 6-1 mauling at the hands of Newcastle United now that Ryan Mason is in charge.
Meanwhile, the Red Devils have just booked their place in a second cup final of the season and will seek to solidify their spot in the top four with a win today against the vulnerable hosts.
The returning Spurs team will surely be greeted with disdain from the home support after such a performance, in which the players were forced to reimburse fans who had travelled. They were defensively anonymous, and whether it was down to the formation or not, the attitude throughout the whole squad was so toxic.
Of those who started for the Lilywhites, few stood out quite like Eric Dier for being a defensive liability. His 5.9 rating gave way to a 75% pass accuracy, as the versatile dud made just two tackles, via Sofascore.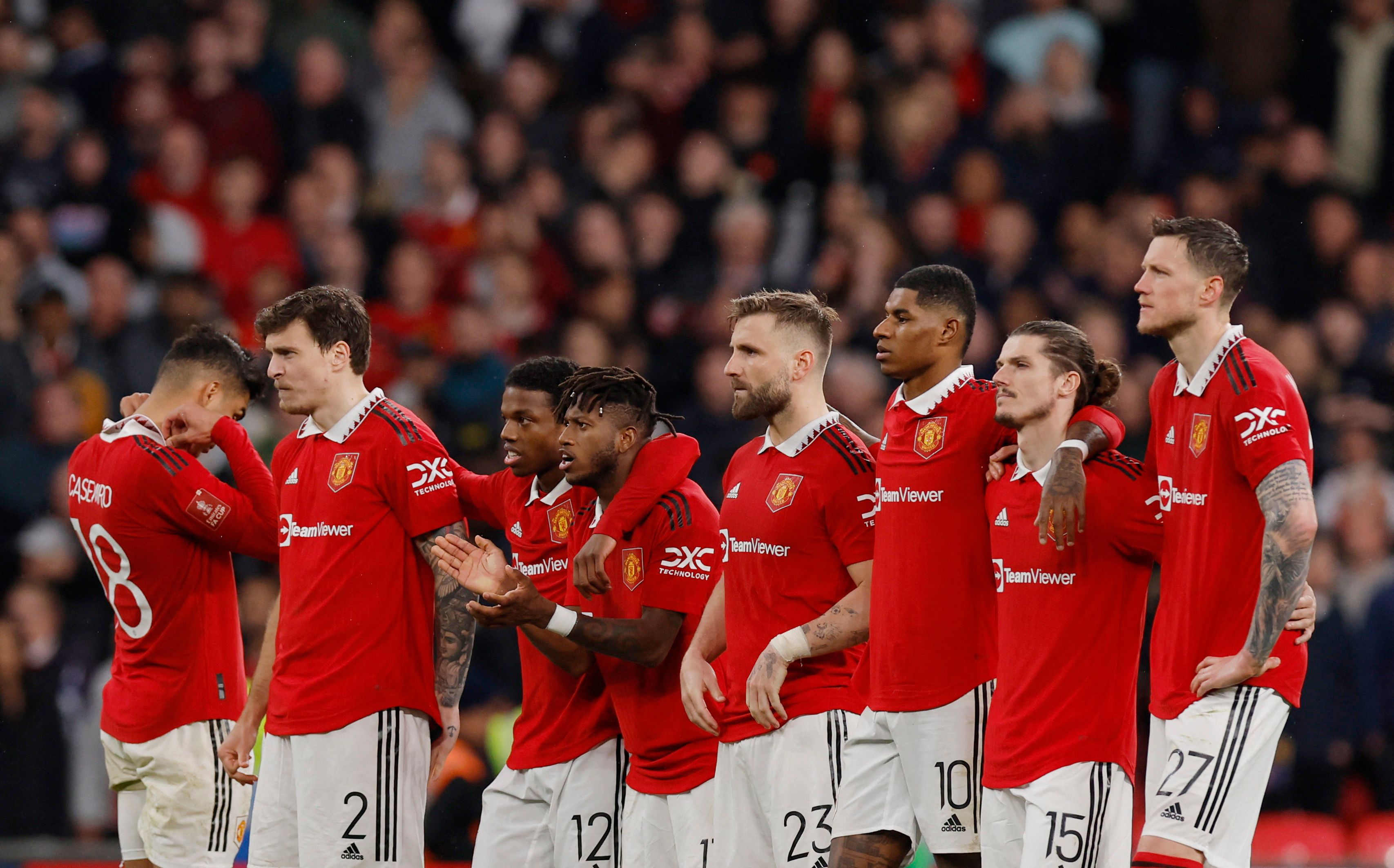 However, that is not a new development, with the 29-year-old having played 358 games for the club, despite pundit Frank McAvennie claiming he was "awful" and "not good enough" back in 2021.
It seems the England defender remains around the starting squad regardless of form, so Erik ten Hag could seek to exploit this glaring weakness by unleashing the hulking Wout Weghorst on the Spurs liability.
How has Wout Weghorst played this season?
Having spent 120 minutes battling for a first goal that never came, it was not a day for the strikers on the weekend at Wembley. A 19-minute cameo for the Dutch forward only really allowed him to take a penalty in the shootout, which he scored, however, he always captures the imagination for his immense work rate despite his 6 foot 6 frame.
This combination of tireless pressing, which actually have led to him being branded a "pressing monster" by journalist Scott Saunders, alongside his unique physique will give Dier a huge headache tonight. The England international looks shaky at the best of times, but seldom has he come up against such a physical marvel who won't give him a moment's peace.
In turn, this will afford the creative assets around him space to pose the real danger, with Weghorst keen but often unable to get on the end of such chances.
Despite scoring only twice in a Red shirt, Ten Hag remains faithful to the £33k-per-week ace, outlining the positives his main marksman brings: "I think he has intelligence from positions, he is a very good anticipator.
"Of course I tell him to [help] linking up there, which he is also doing as a high striker. But in that position, [he is] linking up and getting in front of the goal when crosses are coming in. As for the rest, there is the defending part which he is also very good [at]."
Seeking to bully Dier into submission in the same way Alexander Isak did last weekend, but again with that touch of class that will knit everything together, Weghorst will hope to spearhead another embarrassing loss for the hosts tonight.

#33kpw #Monster #Terrorise #Eric #Dier