Everton are back in Premier League action tonight, knowing that a win could be all-important given Leeds United's draw with Leicester City last night.
However, they face the arduous task of welcoming a Newcastle United outfit fresh from their demolition of Tottenham Hotspur. Eddie Howe will seek to continue their rampant run in Merseyside, with Sean Dyche keen to ensure that is far from the case.
Whilst many might dismiss this match as a foregone conclusion given the respective form of each side, it would be foolish to discount the Toffees under a floodlit Goodison Park. It draws incredible parallels with their result around this time last year, where Alex Iwobi netted deep into stoppage time to earn a crucial three points in that battle for survival.
This should give confidence to a side that has not won in the league in over a month, alongside the fact that they will receive a huge personnel boost for this clash too.
Having been handed a straight red in their recent draw with Spurs, tonight marks the end of Abdoulaye Doucoure's suspension.
Given how important the midfielder had been to Dyche's system since his appointment, his return could prove imperative in upsetting the European-chasing Magpies.
Will Abdoulaye Doucoure play vs Newcastle United?
There is little expectation that the former Burnley boss will continue to punish the Mali international, as he claimed following the sending-off:
"He (Doucoure) certainly doesn't need to apologise. At the end of the day, he knows you can't raise your hands. I thought at one stage he might have snapped his (Kane's) eyelash which would have been tragic. But he seemed to be responding OK.
"He (Doucoure) is a very strong-minded character, which I like, and he's worked really hard. But a moment where it goes wrong, he's not going to be judged on that by me."
This tongue-in-cheek response is enough to suggest that, now that he is once again available, Doucoure will be instantly reinstated into the starting squad.
The 30-year-old had established himself as one of Dyche's favoured players before his moment of madness, cutting a revitalised figure who brought energy and attacking impetus that they lacked. Despite that, they still remain the lowest scorers in the division.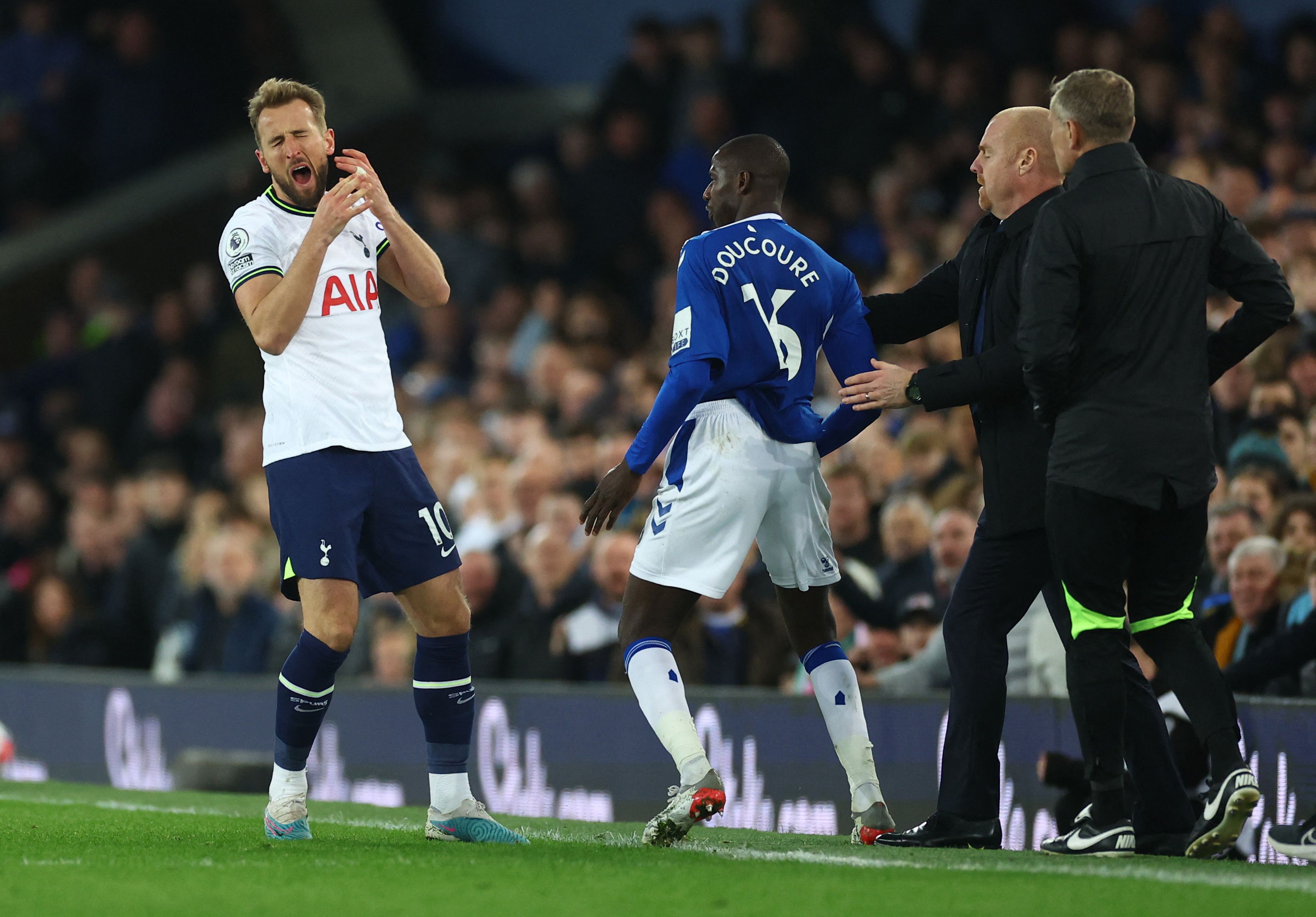 In fact, in his last four games, the £120k-per-week maestro boasted four goal contributions, having previously been labelled as a "machine" by senior journalist Ian Croll.
With Dominic Calvert-Lewin also seemingly back in contention, having managed 90 minutes at the weekend, these two could pose a real threat for a Newcastle side which has looked resolute at the back all campaign. The physical combination of this pairing would be unlike anything they have faced all season, despite them boasting the best defence in the division.
Sure to be backed by a wicked home atmosphere, the importance of a win is not lost on this group.
To leapfrog both Leeds and Leicester and climb out of the relegation zone, all that stands in their way is one of the league's most in-form teams. They will be far from favourites, but having Doucoure back boosts their chances tenfold.

#120kpw #Machine #Newcastle #Problems